UNITECH
A European excellence exchange program
Since 2012, INSA Lyon is the French member of the UNITECH network, composed of 8 universities and European companies. Most of these universities are already partners of INSA Lyon.
An original exchange program
This one-year program combines an academic exchange in one of the partner universities and an internship in a network's members company.
In addition, 3 sessions gathering all students, the academic partners and corporate coaches are organized each year. These seminars in English aim at training the students on certain topics including management, developing adaptability skills and a better understanding of the professional environment.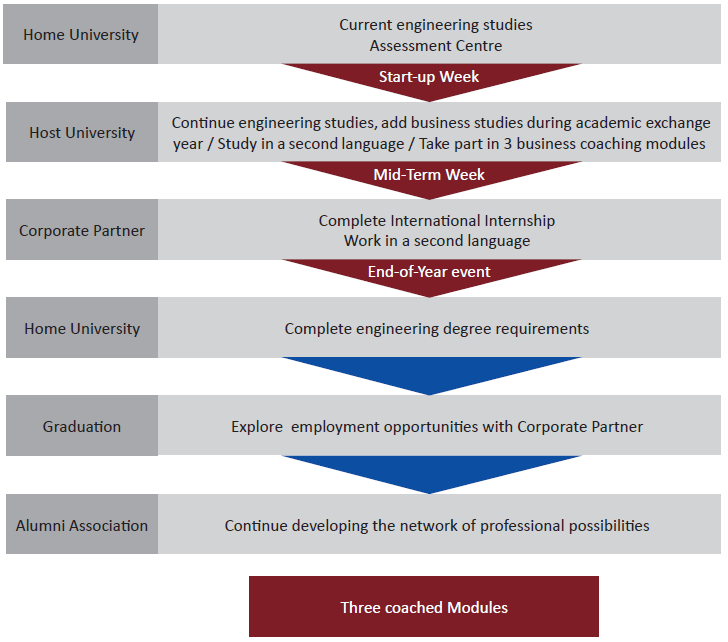 A network of excellence

European corporate partners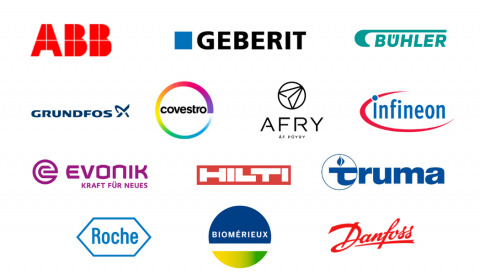 Students and Alumni
Selection and registration for INSA students
In October, the INSA student need to register at the Registrar's Office that handles applications to all international mobility programs, including UNITECH
In December the INSA student need to download the application form on the UNITECH international website, prepare the application file and submit the latter back on the same website.
A first selection is made by the International Relations Office together with the home department of the student (from the 4th or 5th year at INSA Lyon) according to their academic results.
In February, CEOs, HR managers and other managers of the program's European member companies meet to make a final decision. This time, students are selected on their language skills (interviews conducted in English), their management and people skills, their ability to manage a project, to make decisions and their capacity to evolve and adapt.
Late March, the INSA student finds out about their host university for the academic exchange and receives by e-mail all information about the registration process to follow enabling to register in the host university.
In case INSA Lyon has already signed an Erasmus academic partnership with the host university (all universities except for ETH Zurich), the INSA student can apply for an Erasmus grant on European mobility with UNITECH and will be contacted by e-mail before the summer.
Selection and registration for partner universities students
You need to be a student from a partner university of the UNITECH program and be selected by your home university.
Once you have been selected, you can find all information about the registration process at INSA Lyon on Exchange Students