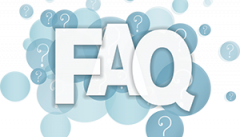 INSA LYON
[Covid-19 : Informations] : les réponses à vos questions
Updated Tuesday, September 21st, 2021
The measures established by our school may be subject to adjustment in accordance with new provisions that may be adopted by the French authorities. In order to be fully informed of the evolution of the situation and of our organization, we kindly ask you to consult your INSA mailbox on a regular basis.
Campus
INSA Restaurants
Library
Events
​
International
Contact
​
---
​Campus
Do I have to wear a face mask on campus?
Wearing a surgical or category 1 mask is mandatory for everyone (users, staff, authorized visitors, service providers, etc.) inside buildings including in traffic areas, sanitary facilities and the library.
Wearing a mask is not mandatory outside the premises.
Should the barrier measures still be applied?
You must continue to apply the following barrier measures:
- Wash your hands very often or use hydro-alcoholic gel;
- Use single-use tissues, and then throw them away;
- Cough and sneeze into your arm or into a tissue;
- Do not shake hands or greet people with kisses on the cheek;
- Respect social distancing: you should remain further than two metres from others;
- Wear a mask where necessary (see below);
- Air rooms for at least ten minutes, three times a day;
Students and staff will be welcomed and will have to :
Wear a protective mask

Disinfect your hands with hydro-alcoholic gel (available at the entrance of the restaurants).

Respecting social distancing
Restaurants operate normally, under the protocol of the collective catering. The health pass is not required to access the restaurants.
Library
How is the Marie Curie Library organised?
The Marie Curie Library is open to 100% of its capacity
Access is reserved for INSA Lyon students on presentation of their card,

Wearing the mask is mandatory. Any person seen without their mask will be asked to leave the library immediately.
Events
Can we organise juries, conferences, seminars, symposiums and cultural events on site?
Events can be organized and welcome outside participants. There is no longer a gauge requirement.
These events will be authorized following the presentation of their health protocol set up and submitted to :
> the Research Department for scientific events
> the Education Department for events of a pedagogical or education nature
> the Student Life Department for events of an associative nature, student life
> the General Services Department for all other types of events
As a reminder, catering activities remain strictly regulated.
When will a health pass be required?
The health pass will be required for :
> Festive activities organized by student associations;
> Cultural and sports activities unrelated to training courses (open to audiences other than students and staff or organized off-campus)
> Sports and cultural activities welcoming participants or public outside the establishment
> Seminars and scientific conferences with external participants.

Are associative, cultural and sporting activities allowed?
Events organized by student associations are subject to a number of rules:
> All events organized by student associations are subject to a health pass.
> If the event is organized on campus, it must be previoulsy authorized by the school director.
> If the event is organized outside INSA, the director must be informed and the event must necessarily take place in an establishment receiving the public subject to to a health pass (discotheque, bar, university restaurant reserved for the event). It is absolutely forbidden to organize it in a university residence.
International
Start of the academic year in September 2021
The government has announced that the start of the academic year in France should be 100% face-to-face if the health situation permits.
Reception of international students from all countries is maintained, if the health rules in force in their country of origin and in France allow it.

Mobility of INSA students is authorised in all countries, if the health regulations in force in their country of destination and in France allow it.

INSA integration summer schools are maintained. The one for exchange and double degree students will take place from 25 August to 10 September.
More information on: https://ecole-ete.insa-lyon.fr/en/content/international-students
Contact
◾ For all questions relating to administrative schooling: you can contact the "Direction de la scolarité" (scol@insa-lyon.fr) or your training department.
◾ For all questions relating to student mobility, you can contact the "Direction de la scolarité": mobilitesortante@insa-lyon.fr
◾ For all questions relating to international relations, you can contact the international relations department: dri@insa-lyon.fr
◾ For all questions relating to internships, you can contact the corporate relations department: carrieres@insa-lyon.fr
◾ For all questions relating to admissions in the first year, you can contact the admissions department: admiss@groupe-insa.fr
◾ For all questions relating to crisis management, you can contact the presidency: direction@insa-lyon.fr
Keywords (tags)
News list
international
- 14/10/2021
international
- 13/10/2021
See all news