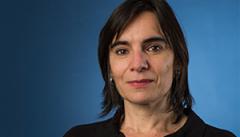 Business Services
Laure Corriga: first woman to head INSAVALOR
With Nicolas Penet having announced his departure, Laure Corriga, managing director of the board since 2018, is taking the reins of INSAVALOR. Interview.
You have been appointed Chair of the Board of Directors of INSAVALOR by the Supervisory Board. Is this a surprise or an expected response?
'I have been a member of INSAVALOR's Board of Directors for ten years and worked closely with Nicolas Penet. When he informed us of his departure, I announced my wish to take over from him and stick to the same lines. This is a real commitment. A lot of questions have been asked about the scale of this role, and that is why we insist on the structure we are putting in place, a Board of Directors, with more people in positions of responsibility and a greater division of labour.
Nicolas Penet is irreplaceable. Our hope is to take INSAVALOR forward with real ambition for this organisation'.
Are there any other changes in the team?
'Yes, we have decided to add two people to the Board of Directors. Rodolphe Bernard becomes Managing Director after being hired as a Continuing Education Manager and becoming our Director of Education in 2018. Mathilde Bruyère becomes a member of the Board of Directors, responsible for the deployment of INSAVALOR's Research and Development/Promotion activities. She has been our Europe Manager since 2013'.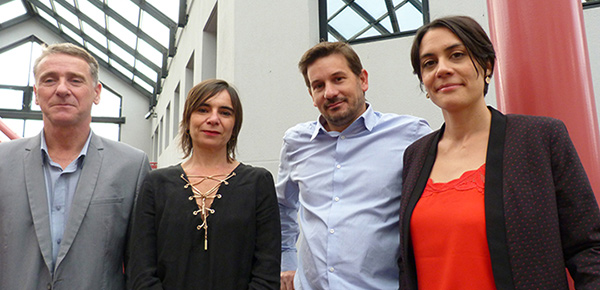 Caption: in the centre, Laure Corriga and Rodolphe Bernard, respectively Chair and Managing Director of INSAVALOR, flanked by board members Michel Descombes on the left and Mathilde Bruyère on the right.
INSAVALOR seems to have committed and loyal staff on whom it can rely. Is that the case?
'Yes. INSAVALOR is above all a team, with employees who have been with us for a long time and who feel a real sense of belonging to a group, to INSA Lyon and to the INSA Group. We carry out projects collectively, benefiting from strong team cohesion'.
You say you are continuing the work begun under Nicolas Penet. What does that mean?
'We are committed to three major projects. The first is our positioning within the INSA Group. From 1 January 2020, we are extending our reach in this respect and will take over the management of INSA Toulouse's contractual R&D activities.
Another mission is continuing education. For more than 30 years, INSAVALOR has been developing the continuing education it provides to support companies in the development of their businesses and to promote the professional mobility of their employees. We would like to respond to the call for projects launched by the Ministry of Higher Education, Research and Innovation for the University and Research Companies (SUR) project, with the aim of further enhancing the value of our ISO 9001-certified continuing education activities.
Finally, we are still convinced that Europe in Research offers exceptional potential, which is leading to a significant increase in research activities. Our role is to help researchers to position themselves at European level, and this is our added value. Some of the load should be taken off the shoulders of researchers, who must be supported in their project as a whole. This starts upstream, by identifying calls for projects that may be of interest to them. Lobbying and searching for partnerships is an important part of this activity'.
You are a woman, appointed as head of an R&D, promotion and continuing education subsidiary that has set an example in the world of higher education for 30 years. How do you view this aspect of your appointment?
'I am very happy with this decision, and the inclusion of another woman on our Board of Directors. This is the first time in INSAVALOR's history and I think it's a real step forward, especially in the hard science sector. This is how we achieve diversity and equality. It's a nice sign that our community trusts us. It's encouraging for the future'.