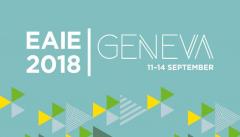 International
Une participation marquante de l'INSA Lyon à l'EAIE 2018
Du 11 au 14 septembre, une partie de l'équipe de la Direction des Relations Internationales de l'INSA Lyon était présente à l'EAIE, le plus grand salon mondial de l'enseignement supérieur en Europe (5700 participants de 95 pays). Conférences, workshops et rendez-vous avec plus de 70 partenaires et institutions du monde entier ont ponctué ces 3 jours riches d'échanges, propices au développement d'accords entre établissements.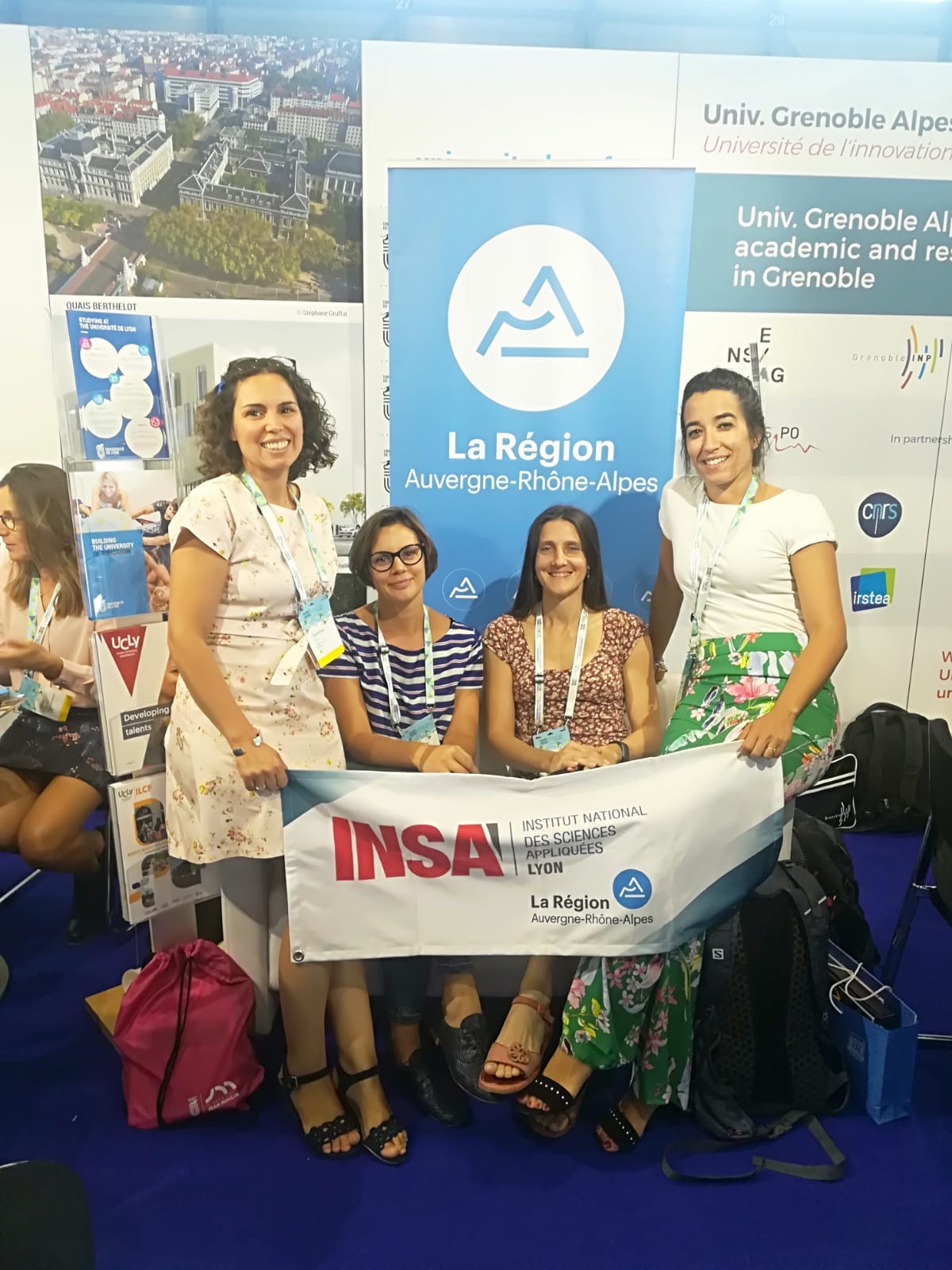 Parmi les objectifs majeurs, il fallait promouvoir la nouvelle offre de cours en anglais, qui a largement été appréciée, et les Summer Programs (notamment auprès des partenaires d'Asie-Pacifique) pour renforcer l'attractivité de l'INSA Lyon. Certaines discussions ont eu lieu à l'échelle du Groupe INSA comme par exemple la perspective d'un accord Groupe avec le Consortium K-STAR de 5 universités coréennes.
Accueil de plusieurs partenaires à l'INSA Lyon en amont
Le salon s'est déroulé pour cette 30 ème édition à Genève, une occasion idéale pour proposer à des partenaires et contacts, une escale à Lyon avant.
8 représentants ont fait le déplacement, pour certains de très loin, depuis l'Australie (Melbourne University, University of New South Wales), la Roumanie (Oradea University, University Politehnica of Bucharest), le Japon (Tohoku University) et Hong-Kong (Polytechnic University).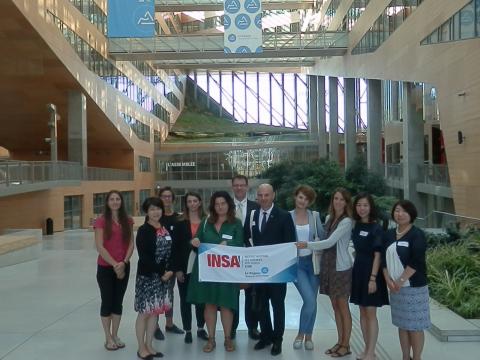 Au programme de cette journée "pré-EAIE" exclusive:
- accueil à l'Hôtel de Région par le service de Recherche et d'Innovation de La Région AURA ;
- présentations du rayonnement international, l'offre de formation et le positionnement Innovation de l'INSA Lyon ;
- visite de la plateforme Aip-Priméca ; du campus et son projet de réhabilitation.