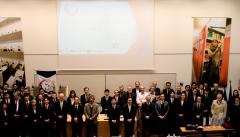 International
Lyon-Tōhoku, an even more structured strategic partnership
A delegation of 60 researchers and representatives of Japanese institutions took part in the inauguration of the Institute of Fluid Science Lyon Center and came to the Japan Academic Network in Europe (JANET) annual forum, two major events both organized at INSA Lyon.
President of INSA Lyon, Dr. Eric Maurincomme, President of Tōhoku University, Prof. Hideo Ohno, and the Director of INSIS institute of CNRS, Dr Jean-Yves MARZIN, had the honor of opening the inauguration ceremony of the new research center "IFS Lyon Center" created by the Institute of Fluid Science (IFS).
Founded in 1943 by Tōhoku University, the IFS is now a world-class advanced fluid research center with a very ambitious international strategy. IFS long-term vision is to become the worldwide hub in the field of fluid science by 2030, where researchers from all over the world can work together and ensure the continued progress of fluid sciences and phenomena of transport in general, moreover in analysis technologies of thermo-fluid dynamics.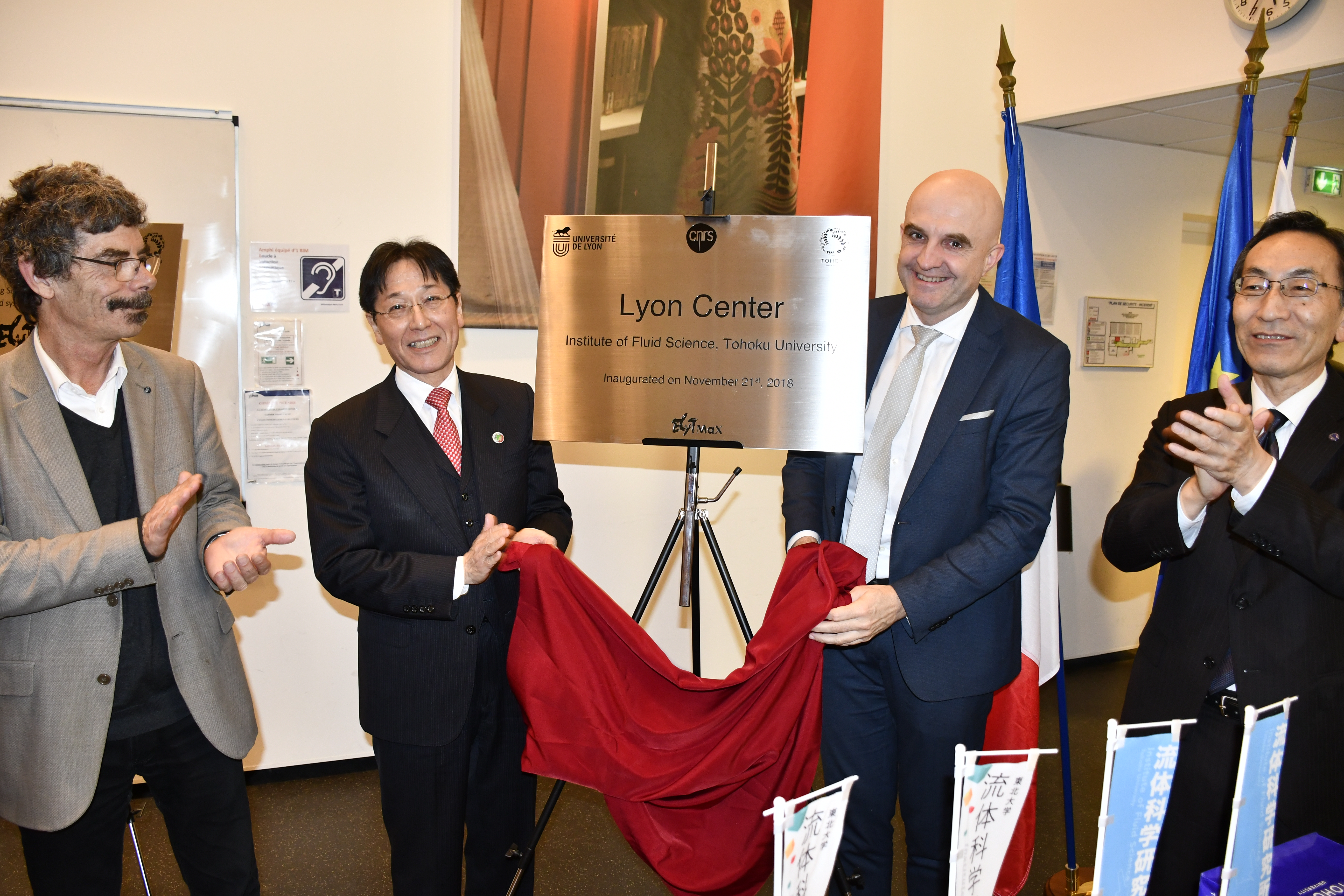 IFS Lyon Center is also attached to UMI ELyTMaX (Engineering Science Lyon-Tohoku). Founded by CNRS, Université de Lyon and Tohoku University, this French-Japanese laboratory dedicated to the study of materials and systems under extreme conditions, is located in Japan since 2016 and which the division in Lyon was inaugurated in March 2018. ELyTMaX and the IFS Lyon Center have both the same aim of facilitating the hosting of students and researchers from Tohoku University at INSA Lyon.
The delegation visited ELyTMaX and IFS Lyon Center premises, and also the liaison office of Tōhoku University in Lyon, located on INSA campus since 2004, where are displayed 20 research projects of the LIA ELyT Global.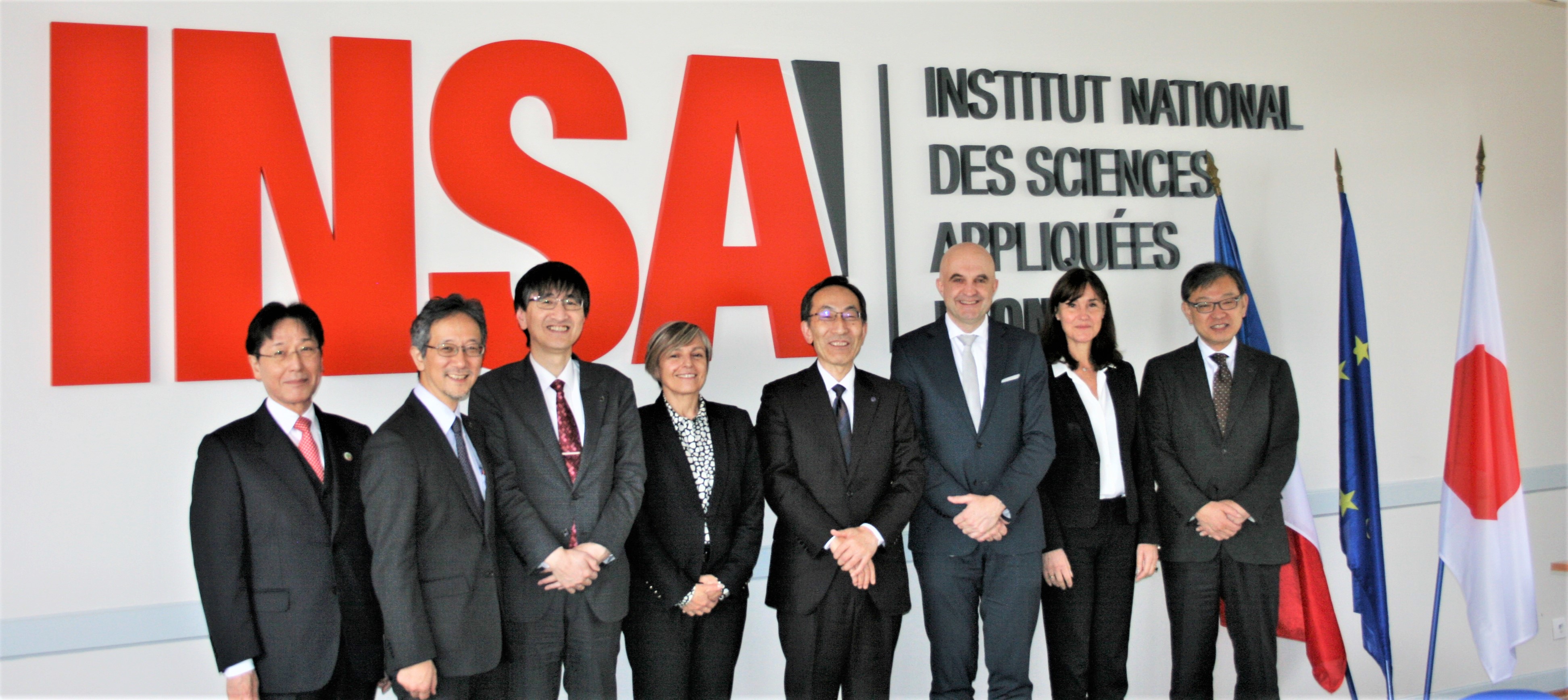 The next day, INSA welcomed in collaboration with Tōhoku University, the JANET forum : the annual meeting of the JANET academic network, composed of 28 Japanese universities and institutions, which have offices and laboratories established in Europe and aim at promoting collaborations with European universities.
The forum allowed universities and research centers from France and Japan, to share with other institutions and through conferences, their international perspectives and tools. Participants included Tōhoku, University of Tsukuba, Shinshu University, Nara Institute of Science and Technology, l'Université de Lyon, President of IDEXLyon, the CNRS, the European Commission, state agencies JSPS and JST. This event was also marked by the appreciable participation of Mr. Hidekazu Nagawasa, Head of the Consular Office of Japan in Lyon.
This exceptional gathering at INSA Lyon was an occasion to organize for PhDs and master students from Lyon and surroundings, an information session about higher education opportunities in Japan: about postdoctoral studies, academic exchanges and short programs mainly.
Additional informations
Keywords (tags)