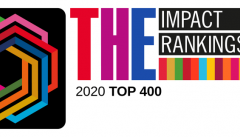 International
INSA Lyon in the Global Times Higher Education Impact Ranking 2020
INSA Lyon ranks as one of the most committed universities to the 17 United Nations' Sustainable Development Goals (SDGs) defined by the United Nations. In the general ranking, the institution is 201-300 out of 767 universities, moving up 100 places since last year's ranking.
INSA Lyon reached the 5th position in France and stands out brilliantly in 4 goals (SDGs):
n° 54 worldwide in the "Affordable and Clean Energy" SDG
Research related to energy, energy use and policies, and the commitment to promoting energy efficiency.
n°70 worldwide in the "Sustainable Cities and Communities" SGD
Research on sustainability, the role as custodians of arts and heritage and the internal approaches to sustainability.
n°101-200 worldwide in the "Reduced Inequalities" SDG
Research on social inequalities, policies on discrimination and the commitment to recruiting staff and students from under-represented groups.
n°201-300 worldwide in the "Partnerships for the goals" SDG
Broader ways in which universities support the SDGs through collaboration with other countries, the promotion of best practices and the publication of data.
Learn more about INSA Lyon's commitment with Nicolas Gaillard, deputy director in charge of sustainable development: https://bit.ly/3dmyw1M