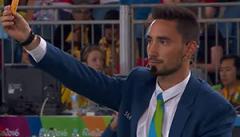 Life on campus
First INSA Pick at the 2020 Olympics!
Congratulations to Fabien Filaire, representing France in the sport of kings: fencing. But don't go looking for this young man behind a foil. Instead, he'll be standing along the edge of the piste, having been selected as a wheelchair fencing referee for the 2020 Tokyo Olympic Games. Interview.
How do you feel after finding out about being selected?
"I'm very happy to have been selected, after being chosen for Rio 2016, because it rewards nearly four years of working to get better, fairer and to ensure bouts and tournaments run smoothly. Selection is also a way to show that the work put in has been recognised and valued by members of the International Refereeing Commission. Also, already having Olympic experience and being able to participate in the 2017 and 2019 World Championships means I can approach this tournament more calmly, with more maturity and technique. So I hope I get the chance to referee as much as possible and, who knows, get another chance at refereeing a Paralympic final."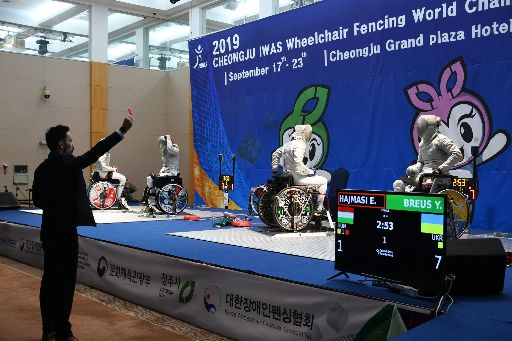 How do events unfold?
"Wheelchair fencing at the Paralympic Games is divided into several tournaments based on the weapons used (foil, épée and sabre), the sex of the athletes, their disability classification (A or B*) and, lastly, whether it is an individual or team event. So, in the five days of bouts, the first three are dedicated to individual events with one weapon represented per day. Men and women from both the A and B classes will compete at the same time. The final two days are for team épée and foil events, as there are no team sabre events at the Paralympic Games.
As an international referee for three weapons, I could referee every day. The International Refereeing Commission for Wheelchair Fencing chooses the referees for each bout, and the choice won't be revealed until the day of the competition.
And since Paralympic Game selection isn't over yet, referees can prepare ahead of the Olympics, particularly at the European Championships. There are still some tournaments before May 2020."
Anything you want to add?
"I'm a 5th year engineering student in the Biosciences department, taking Biochemistry and Biotechnologies. I'd like to thank INSA, their High Level Sports Section and the Biosciences department for all the special arrangements I was able to make during my engineering programme and for considering my practice of wheelchair fencing refereeing to be just like any other sports activity, because it's thanks to this that I was able participate in all the competitions that enabled my selection for the Olympics. It's my pleasure to represent my school at the Paralympic Games once again."
The 2020 Tokyo Paralympic Games will be held from 25 August to 6 September, with the fencing tournament taking place from 26 to 30 August.

* Class A: competitor with trunk balance - Class B: competitor without trunk balance