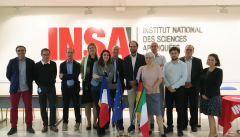 International
Lauch of Fit Europe "Future IT Leaders for a Multicultural Digital Europe"
On October 14th, the Higher Education Institution INSA Lyon, together with its partners from Germany, Italy and Romania, launched a new project, supported by the European Union. The aim of the "Fit Europe" project is to train "Future IT Leaders for a Multicultural Digital Europe".
"This is a very exciting project. In Fit Europe, we train those who will be IT leaders tomorrow, so that they build the future digital society and are able to meet the new challenges it will raise." enthusiastically announced Professor Lionel Brunie, Director of the Computer Sciences Department at INSA Lyon.
The project encompasses two main aspects. First, it trains students on emerging burning issues, such as: what will be the place of robots in a multi-generational society? How will Big Data be compatible with ethics? What will be the business interest of block chains? How may "Internet of things" respect people's private lives and trust in IT? What innovations may rise from these new technologies and how will we address the new societal issues they raise?
Second, Fit Europe relies on a strong cooperation between industry and academia: both are working hand in hand not only when designing the training programme, but also when implementing it and coaching students.
Fit Europe is an output of the International Research & Innovation Centre IRIXYS (www.irixys.org), one of the most active and prominent research center on digital intelligent systems in Europe, in the frame of which INSA Lyon, the University of Passau (Germany) and the University of Milan (Italy) have a long-standing cooperation. The University Politehnica in Bucarest (Romania) and new private players (international leader, SME, or start-ups hub) are also equally deeply involved in the Fit Europe project.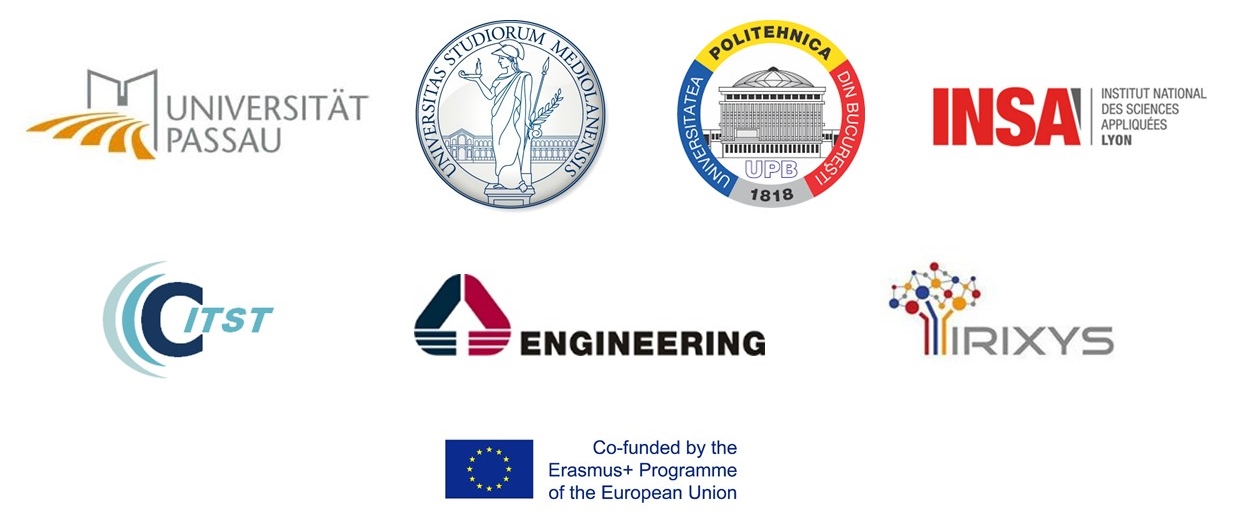 Additional informations
Keywords (tags)