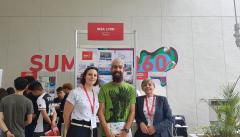 International
Mission à Singapour : consolidation des partenariats et nouvelles ouvertures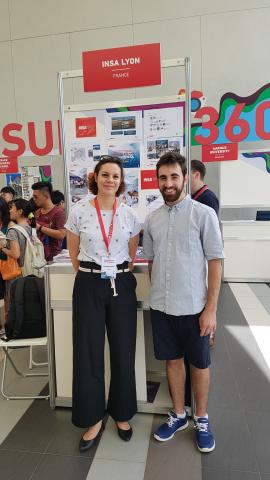 La Direction des Relations Internationales a participé au salon Summer 360 du partenaire Nanyang Technological University (NTU) puis à l'International Summer Fair du partenaire National University of Singapore (NUS) pour présenter le programme court INNOV@INSA aux étudiants singapouriens. Deux étudiant INSA, actuellement en échange à NTU, ont aussi rejoint l'événement pour représenter l'INSA Lyon.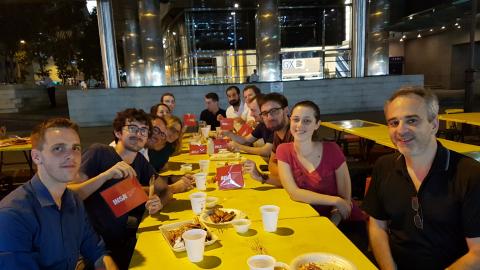 Une soirée informelle a ensuite été organisée avec le réseau alumni sur place, très dynamique à Singapour. La mission s'est poursuivie avec un rendez-vous à l'ambassade de France, afin de mieux appréhender les enjeux de l'écosystème local et régional tels que celui d'attirer les étudiants singapouriens en France. Ces relations diplomatiques sont primordiales pour consolider les partenariats de l'INSA Lyon avec les universités sur place.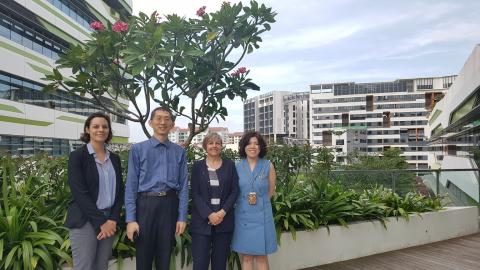 La mission s'est terminée par une rencontre avec la Singapore University of Technology and Design (SUTD) dans l'optique d'un partenariat axé sur les échanges académiques et la participation d'étudiants de SUTD dans le programme court INNOV@INSA.
Ancrage de l'INSA Lyon à Singapour
L'INSA Lyon entretient des relations privilégiées depuis presque 20 ans avec les deux universités nationales, NUS et NTU, toutes deux classées parmi les 15 meilleures universités mondiales (QS Top Universities 2019).
L'excellence de l'enseignement, totalement anglophone, le dynamisme économique et l'ouverture au continent asiatique font de Singapour une destination très attractive pour les étudiants et les diplômés INSA Lyon.
Néanmoins l'équilibre des flux entrants et sortants d'étudiants est une problématique à laquelle l'INSA Lyon doit faire face. L'INSA Lyon développe par conséquent des programmes spécifiques afin de mieux les accueillir, avec notamment l'école d'été INNOV@INSA orientée sur l'entreprenariat, l'ingénierie et l'innovation.