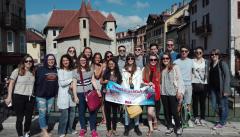 International
INNOV@INSA, More and more popular for International students
For the 3rd consecutive year, INSA Lyon welcomed 2 groups of international students from partner universities to participate in its summer schools INNOV@INSA. This year shows an increased enthusiasm with larger and more diversified groups:
13 American students from the University of Pittsburgh, Penn State University and the IIT Chicago were on campus from May 18th to June 15th
25 Students from NTU and NUS (Singapore) ; City U and Poly U (Hong Kong) ; University of Newcastle (Australia) ; KAIST (South Korea) ; Tsinghua (China) and UCD (Dublin) were here from June 26th to July 20th.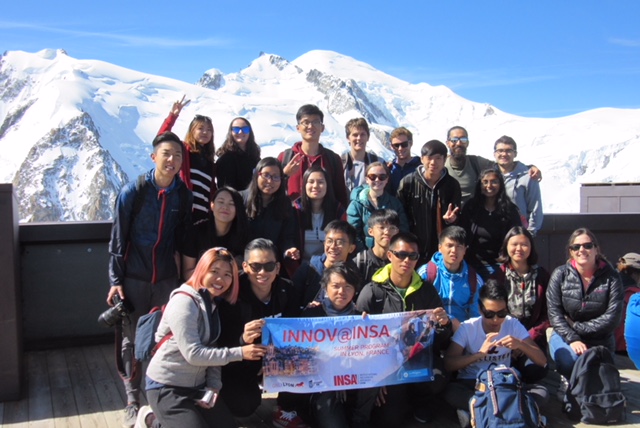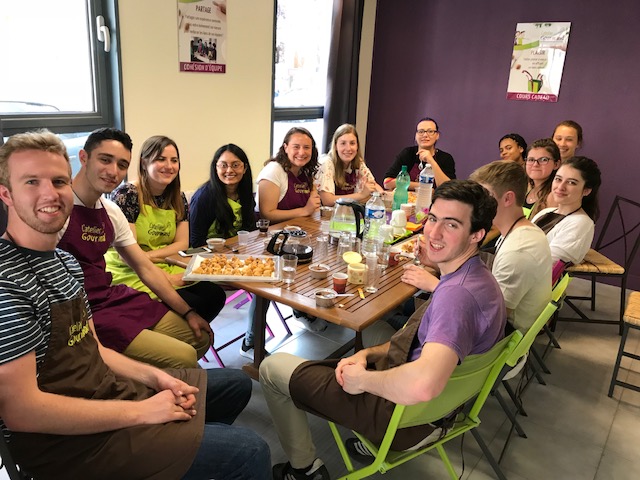 Based on a 4-weeks schedule, INNOV@INSA summer schools offer intense and varied activities, among which this year: a cooking class, a city-rally downtown Lyon with
BEST Board of European Students of Technology
, visit of the city of Annecy (the Northern Venice), going up to the Aiguille du Midi in Chamonix ...
Students attend several classes: French language, Cross-cultural and Awareness, Industry and Society as well as Project management or Connected Devices. They work in multicultural teams, on various subject linked to the local environment : the use of bicycles downtown Lyon, how to make the city centre car-free, food trucks with french gastronomy, or how to improve the experience on the Saône river banks.