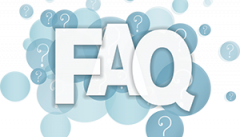 INSA LYON
[Covid-19 : Informations] : answers to your questions
Updated Wednesday, March 10th, 2021
A nightly curfew is currently in force in metropolitan France. Between 7pm and 6am you may only leave your residence for the following reasons and with an exemption certificate.
More...
The measures established by our school may be subject to adjustment in accordance with new provisions that may be adopted by the French authorities. In order to be fully informed of the evolution of the situation and of our organization, we kindly ask you to consult your INSA mailbox on a regular basis.
Campus
Education
​General
INSA Residences
INSA Restaurants
Library
Events
Health
International
Internships & Apprenticeships
Contact
​
---
​Campus
Do I need a certificate to circulate on campus?
You can move around the campus without having a certificate from the Ministry of the Interior. On the other hand, meetings inside and outside buildings are prohibited.
Education
How INSA Lyon ensures pedagogical continuity?
Following the President's announcement, INSA Lyon has therefore taken the decision to switch all its teaching to distance learning since Monday 2 November, until further notice. According to instructions within their Departements of studies, some students will continue face-to-face practical works and exams for the following weeks. Students who are unable to attend due to justified remote confinement will not be penalized.
Has INSA Lyon made any changes to the 2021 semester 2 start and end dates?
No, the initial dates are maintained. The semester 2 starts on Monday, February 1st 2021 and ends on Friday, June 18th 2021.
Will there be computer rooms available for work?
Computer rooms will be made available to students on campus for them to benefit from an alternative working environment outside of their accommodation.
General
How does INSA staff ensures a continuity of service?
The administrative and technical functions have mostly switched to teleworking. Contacts in the administrative departments and services remain available by e-mail.
Labs have also been instructed to work remotely.
Permission to access the campus must be requested and may be given in exceptional cases.
INSA Residences
Are the residences open?
Yes, the residences are open and can exceptionally welcome new tenants. The residence centre can be reached by telephone on the following numbers and in the following languages:
> Telephone reception: 8.30am-12pm / 1pm-5pm (3.30pm on Fridays)
> French and English - 04 72 43 79 68 - Tuesday
> French and Arabic - 04 72 43 88 91 - Thursday and Friday
> French, English and Chinese - 04 72 43 85 62 - Tuesday and Friday
> French, English and Spanish - 04 72 43 79 61 - Monday and Thursday
Is the linen room open?
Yes, at the following times and until December 18:
> Monday to Thursday (9am-12pm / 1pm-5.30pm)
> Friday (8am-12pm / 1pm-3.45pm)
Can repairs be made in the accommodation?
Residents must make a ticket to Vizelia. For sanitary measures, they will be asked to respect certain safety instructions specific to limiting the spread of Covid-19 when technical staff pass through the accommodation.
What about security on campus?
In order to guarantee maximum security in the residences, a census will be carried out in 2 phases. First, a survey will be sent to all tenants on Monday, November 9 to find out whether or not the dwellings are occupied; then an online census will be conducted by agents of the Fire Safety Service. Rounds will be carried out in the residences at different times of the day.
What about billing during confinement?
The billing schedule is maintained. There is no change in the billing policy. The months of November, December and January are due for all tenants.
Is the COOP open?
The COOP is open on the following days and times:
> Monday and Wednesday: 12:00-13:45 / 18:00-19:00
> Friday: 12:00-13:45
Are the laundries open?
Yes, the service is provided. Tokens can be purchased from the BDE during COOP opening hours.
Does the mail service work?
The mail service works normally.
The opening hours to the public are Monday to Friday from 10am to 12pm and from 1.30pm to 3pm.
Is it possible to open the study rooms?
No, the study rooms remain closed.
It is possible to study at the Marie Curie Library.
Is it currently possible to change accommodation?
At the moment it is not possible to respond favourably to this request. Depending on the evolution of the health situation and government measures, this decision will be subject to change.
Which restaurants are open?
The restaurants below are open from 11:30am to 1:30pm. It will be possible to pick up your lunch and your dinner at the same time.
Morning: Point A (a take-away ) and Prévert (on site or take-away )

Noon: INSA Restaurant and Prévert (on site or take-away )

Saturday: the RI is open from 11:30 am to 1:30 pm for take-away with the possibility of setting up in the dining room.
As of Monday March 1st, a takeaway service will also be provided in the evening at the RI from 6:00 pm to 8:00 pm.
Only students can eat on site. Staff can only take out meals.
Who can access it and how?
Students and staff will be welcomed and will have to :
> Wear a protective mask
> Disinfect your hands with hydro-alcoholic gel (available at the entrance of the restaurants).
> Respecting social distancing
What happens with the monthly packages?
For all students, including FIMI, the monthly packages are suspended in November and December. In order to have access to the restaurant service, it is necessary to top up your restaurant account :
> either on Pop and Pay
> or on the charging terminals
The price of the recharged meals will be the same as the price of the last package purchased.
How do I know the balance of my catering account?
It is possible to consult the balance via :
> Pop and Pay. Once logged in, click on "Account information".
> via the recharging terminals.
How do I set up a Multiservices card?
You should apply for one by sending an email to accrest@insa-lyon.fr with a passport photo.
Library
How is the Marie Curie Library organised?
The Marie Curie Library is open to 50% of its capacity.
=> Access is reserved for INSA Lyon students on presentation of their card,
=> all outstanding loans are extended,
=> Wearing the mask is mandatory. Any person seen without their mask will be asked to leave the library immediately.
The digital library and online services remain accessible.
Events
Are the conferences and events being maintained?
No, all gatherings, meetings or events scheduled by the institution are cancelled until further notice.
Are associative, cultural and sporting activities suspended?
Yes, all group activities are suspended until further notice.
Health
What happens when a student in residence is declared positive at Covid -19?
Students housed on campus who test positive Covid-19 will be immediately placed in another housing reserved for quarantine. No additional fees will be charged to students for this housing.
If the student tested positive has a roomate, he or she will have to go for a test as soon as possible.
Are the medical-social services closed?
The Preventive Medicine Service remain present on-site for students living on-campus and at the disposal of all students to answer any health questions : smpe@insa-lyon.fr. The counselling psychologists are also at your disposal: service.cap@insa-lyon.fr. Do not hesitate to contact them for any help, guidance or support of a medical or psychological nature. Preserving your health remains our top priority.
The support systems set up by our ministry are also at your disposal. You can consult them at the following address:
https://www.etudiant.gouv.fr/pid33626-cid96660/besoin-d-une-aide-psychologique.html
What mental health resources are available to students?
These are complicated times and it is important to take care of each other's physical and mental health. Students and staff are encouraged to contact the wellness service (service.social-etudiants@insa-lyon.fr) and the counselling unit (service.cap@insa-lyon.fr) at any time, for themselves or to report their concern about a peer.
What health and safety precautions are put in place at INSA Lyon?
INSA Lyon has set up a protocol for handling Covid-19 cases and their contacts, but also Covid-19 working groups to propose and implement solutions adapted to each situation encountered.
I am student and I have cold and flu like symptoms, what do I have to do?
If a student presents symptoms of Covid-19 (fever, cough, unusual tiredness, headache, aches and pains, sore throat, loss of taste or smell), the student must :
contact his or her doctor or search for a doctor on the Internet

telephone the INSA's preventive medicine service (SMPE) if they do not know where to go for referral to an outside doctor, on 04 72 43 79 98 or 04 72 43 81 10

call 15 if there are signs of seriousness (e.g. difficulty breathing) and follow the recommendations made to him/her according to the emergency

isolate yourself immediately while waiting for your appointment, respecting barrier gestures and health protocol

inform the SMPE, without delay, of the results of his medical consultation or RT-PCR test, by email (smpe@insa-lyon.fr) or telephone.
National contacts for psychological support :​
◾ Nightline
​◾ Fil santé jeune - anonymous and free service for 12-25 year olds every day from 9am to 11pm.
​◾ Friendship SOS - anonymous, free and confidential, 24 hours a day
​◾ SOS écoute - 01 45 39 40 00
INSA Lyon also has an agreement with the M.G.E.N, a mutual health insurance compagny which allow students to benefit from psychological support by telephone : 0805 500 005. Interviews are free of charge and anonymity is guaranteed.
What is your campus policy for mask adherence?
Wearing a mask is compulsory for everyone inside all buildings. Wearing the mask is optional in an individual office only. The mask must be worn when another person enters the office even for a short exchange. The mask can be removed, exceptionally, during outdoor sports activities and cycling on campus.
Is there a Covid-19 testing available on campus?
No, but the nearest testing laboratory is only 10-min away from the campus by tram (T1).
Virological tests for Covid-19 are available without a prescription and are fully covered by the French health & security system. It is important to check whether it is necessary to book an appointment when consulting the laboratories in Lyon. Contact the laboratory beforehand by phone or on internet.
⚠️ Barrier awareness posters are posted throughout campus to remind us to protect ourselves and others.
International
Would non recoverable costs (housing, meals, tuition, etc.) will be incurred on behalf of the student if the program were to be suspended or the student were to withdraw?
All international students who finally cancel their exchange for the 2nd semester (January -June 2021) will be reimbursed for all the expenses they have incurred with INSA Lyon prior to their arrival.
International students who are currently on campus but who have to return to their country during the academic year 2020/2021 must continue their studies virtually as the tuition fees will not be refunded.
What country- or region-specific travel guidance should students follow when booking travel to France?
According to their country of origin, students might have to show an international certificate to transportation companies before boarding, and to border control authorities.
International students must be aware of the following sanitary rules and guidelines before entering the French territory : Coronavirus, Advice for Foreign Nationals in France.
When international students arrive on campus, will they be required to self-quarantine?
In order to protect all the tenants of the residences, all new incoming students will have to present a negative test to Covid when they collect the keys to their accommodation.
Internships & Apprenticeships
Can student internships take place during confinement?
Yes, of course they can. Indeed, training courses are not interrupted during confinement. As soon as the internship host structure considers that the mission entrusted to the trainee cannot be carried out remotely, the internship can be carried out within the host structure. Trainee students are then allowed to travel between their home and the place of their internship. To do so, they must have a temporary travel certificate and a professional travel certificate duly completed by the host organisation, as well as an identity document.
For more information: https://services.dgesip.fr/T712/S841/stages_et_alternances

Contact
Faced with the Covid-19 epidemic, INSA Lyon has taken the necessary measures to ensure the continuity of its administrative and educational activities.
At a distance, services of INSA Lyon remain at your disposal. The teams are mobilized and available.
The administrative functions of the school will mostly switch to teleworking. Your contacts in the administrative departments and services will remain available by e-mail.
◾ For all questions relating to administrative schooling: you can contact the "Direction de la scolarité" (scol@insa-lyon.fr) or your training department.
◾ For all questions relating to student mobility, you can contact the "Direction de la scolarité": mobilitesortante@insa-lyon.fr
◾ For all questions relating to international relations, you can contact the international relations department: dri@insa-lyon.fr
◾ For all questions relating to internships, you can contact the corporate relations department: carrieres@insa-lyon.fr
◾ For all questions relating to admissions in the first year, you can contact the admissions department: admiss@groupe-insa.fr
◾ For all questions relating to crisis management, you can contact the presidency: direction@insa-lyon.fr