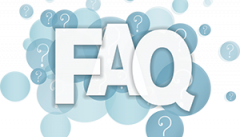 INSA LYON
[Covid-19 : Informations] : answers to your questions
Updated Monday, June 14th, 2021
A nightly curfew is currently in force in metropolitan France. Between 11pm and 6am you may only leave your residence for the following reasons and with an exemption certificate.
More...
The measures established by our school may be subject to adjustment in accordance with new provisions that may be adopted by the French authorities. In order to be fully informed of the evolution of the situation and of our organization, we kindly ask you to consult your INSA mailbox on a regular basis.
Campus
Education
​General
INSA Residences
INSA Restaurants
Library
Events
​
International
Contact
​
---
​Campus
Do I need a certificate to circulate on campus?
You can move around the campus without having a certificate from the Ministry of the Interior.
Education
How INSA Lyon ensures pedagogical continuity?
The number of students per class has been increased from 20% to 50% since 24 May, with disinfection and ventilation of the rooms after each class.
General
How does INSA staff ensures a continuity of service?
Teleworking remains the rule.

Face-to-face meetings of more than 6 people are again authorised from 14 June, with a limit of 4 m² per person.

We have distributed self-testing kits to students living in our residences.

We have increased our Health and Psychology staff to meet the demand.

INSA Residences
Are the residences open?
Yes, the residences are open and can exceptionally welcome new tenants. The residence centre can be reached by telephone on the following numbers and in the following languages:
> Telephone reception: 8.30am-12pm / 1pm-5pm (3.30pm on Fridays)
> French and English - 04 72 43 79 68 - Tuesday
> French and Arabic - 04 72 43 88 91 - Thursday and Friday
> French, English and Chinese - 04 72 43 88 91 - Tuesday
> French, English and Spanish - 04 72 43 79 61 - Monday and Thursday
Can repairs be made in the accommodation?
Residents must make a ticket to Vizelia. For sanitary measures, they will be asked to respect certain safety instructions specific to limiting the spread of Covid-19 when technical staff pass through the accommodation.
Is the COOP open?
The COOP is open on the following days and times:
> Monday, Wednesday and Friday: 12:00-13:45
Are the laundries open?
Yes, the service is provided. Tokens can be purchased from the BDE during COOP opening hours.
Does the mail service work?
The mail service works normally.
The opening hours to the public are Monday to Friday from 10am to 12pm and from 1.30pm to 3pm.
Which restaurants are open?
Until June 21, 2021, the following restaurants are open from 11.30am to 1.30pm. It will be possible to pick up your lunch and your dinner at the same time.
Morning: Point A (takeaway) and Prévert (on site or takeaway)

Noon: INSA Restaurant (on site or to take away) and Prévert (on site or to take away).

Saturday: the RI is open from 11.30am to 1.30pm for take-away with the possibility to sit in the dining room.
From June 21, 2021, a takeaway service with the possibility of eating in the restaurant will be offered only at the Pied du Saule for both students and staff.
From June 30, 2021, a classic catering system, with meal trays to be consumed on site, will be operational at the Pied du Saule.
Who can access it and how?
Students and staff will be welcomed and will have to :
Wear a protective mask

Disinfect your hands with hydro-alcoholic gel (available at the entrance of the restaurants).

Respecting social distancing
Only students can eat on site. Fromg June 21, a take-away service with the possibility of eating on site will be offered only at the Pied du Saule for both students and staff.
Library
How is the Marie Curie Library organised?
The Marie Curie Library is open to 50% of its capacity
Access is reserved for INSA Lyon students on presentation of their card,

all outstanding loans are extended,

Wearing the mask is mandatory. Any person seen without their mask will be asked to leave the library immediately.
The digital library and online services are accessible.
Events
Can we organise juries, conferences, seminars, symposiums and cultural events on site?
Events can be organized and welcome outside participants. They must respect a capacity of 50% from June 9.
Exhibitions must respect a capacity of 8m² per person from June 9 to 30.
These events will be authorized following the presentation of their sanitary protocol set up and submitted to:
the Research Department for events of a scientific nature

the Education Department for events of a pedagogical or education nature

the Student Life Department for events of an associative nature, student life

the General Services Department for all other types of events
As a reminder, catering activities remain strictly regulated.
Are associative, cultural and sporting activities still possible?
Yes, collective activities on campus are gradually being resumed with reinforced sanitary instructions. Student associations are authorised to reserve lecture theatres or rooms for their activities, subject to compliance with the general protocols and instructions:
respect for the maximum 35% capacity of the room (lecture theatres, rooms, etc.)

application of the physical distance (4m2 minimum per individual) which may be more restrictive for certain rooms or activities

Wearing a mask, including for the speaker,

Ventilation of the premises,

hydroalcoholic products,

Disinfection of equipment that can be shared or offered by the association.
Associations whose activities fall under the protocols of the ministries of culture or sports draw up specific protocols, which are validated by the INSA management.
International
Start of the academic year in September 2021
The government has announced that the start of the academic year in France should be 100% face-to-face if the health situation permits.
Reception of international students from all countries is maintained, if the health rules in force in their country of origin and in France allow it.

Mobility of INSA students is authorised in all countries, if the health regulations in force in their country of destination and in France allow it.

INSA integration summer schools are maintained. The one for exchange and double degree students will take place from 25 August to 10 September.
More information on: https://ecole-ete.insa-lyon.fr/en/content/international-students
What will happen if France is red-listed1 or confined after the summer?
In the event that France is red-listed or confined after the summer, we will be able to react quickly to :
Switch all courses to distance learning. However, if your students return to their home country, we will not be able to guarantee them end of semester distance learning exams;

Adjust the course for double-degree students who are unable to leave/return at the beginning of the academic year;

Allow students to go/come on exchange as long as the governments of the respective countries allow it;

Ensure that INSA accommodation is available for all international students who would have no other choice but to come to our campus, and that they can be quarantined in a single room;

Guarantee a meal delivery service for students confined to our residences, and a take-away service for others, even if the INSA restaurants close.
All travel costs related to the Covid-19 will be borne by the students, so we recommend that your students take out appropriate insurance and have a plan B in case of cancellation of their mobility.
1 Regions or countries with high risk of infection.
Contact
Faced with the Covid-19 epidemic, INSA Lyon has taken the necessary measures to ensure the continuity of its administrative and educational activities.
At a distance, services of INSA Lyon remain at your disposal. The teams are mobilized and available.
The administrative functions of the school will mostly switch to teleworking. Your contacts in the administrative departments and services will remain available by e-mail.
◾ For all questions relating to administrative schooling: you can contact the "Direction de la scolarité" (scol@insa-lyon.fr) or your training department.
◾ For all questions relating to student mobility, you can contact the "Direction de la scolarité": mobilitesortante@insa-lyon.fr
◾ For all questions relating to international relations, you can contact the international relations department: dri@insa-lyon.fr
◾ For all questions relating to internships, you can contact the corporate relations department: carrieres@insa-lyon.fr
◾ For all questions relating to admissions in the first year, you can contact the admissions department: admiss@groupe-insa.fr
◾ For all questions relating to crisis management, you can contact the presidency: direction@insa-lyon.fr