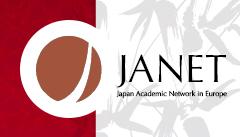 Sciences & Société
JANET Forum 2018
Annual meeting
Established in 2015, JANET (Japan Academic Network in Europe)  is a large network of Japanese universities and academic institutions that maintain offices or laboratories in Europe and actively promote collaboration with European universities and research institutes. 
The key focus of the JANET Forum 2018 will be how to establish, maintain and develop collaboration betweenJapanese academic institutions and universities in Europe, especially in France. 
Furthermore, INSA Lyon and Tohoku University have a long-standing collaboration which recently resulted injoint laboratories named ELyTMaX, based on each campus.
50 members from 28 Japanese universities and research institutions will take part in the Forum, including representatives in charge of international exchanges. 
Additional informations
INSA Lyon - Marie Curie Library - Room Emilie du Châtelet
Keywords (tags)